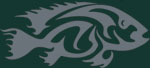 HARRISON FISHERY, INC.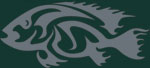 About Us
Harrison Fishery Incorporated was originally Harrison Fish Farm and founded in 1990 by Curtis Harrison. The family farm, which focused on row crops and hog farming expanded into a growing fish farm. In 1999, Curtis entered into a partnership with his father to turn the entire farm into fish production. At the end of the 20th century the farm was void of hog, cattle and row crop production. At that time, the farm hosted over 50 production ponds with over 120 acres of water. Aquaculture had completely replaced traditional agriculture.
In late 2008, Harrison Fishery Inc. was formed as we realized the need for an indoor re-circulating facility and state of the art production and logistic systems.

Harrison Fishery Inc. now has over 75 production ponds and boasts a new state of the art Hatchery and an advanced 100,000-gallon indoor re-circulating system where Tilapia, Straight and Hybrid Bluegill, Largemouth Bass and Smallmouth Bass that require food training can be raised. We currently offer over 20 different species of fish. Our professional services include a free consultation and we provide delivery to anywhere in the Midwest.
Contact us to discuss your pond and lake stocking needs. Our staff offers over 100 years of combined business experience to assist you. Our success is measured by repeat business and referrals. We want your continued business and are prepared to "do what it takes" to make certain that your experience with us is a satisfying one. We feel that you, our valued customers are our greatest asset.
DIRECTIONS TO HARRISON Fishery, INC. :


20+ miles East of US 63 near Hurdland

Approx. 25 miles South of US 136 near Memphis, MO

Approx. 46 miles West of US 61 near Canton

Approx. 106 miles North of US 40 near Columbia

Click on map for directions
Harrison Fishery, Inc. stocks the following species:

Other Species: (Other species not normally on-hand may be available through special request)
For sizes, prices, delivery information or questions on any of our fish, call us at 660-423-5482.
We look forward to serving your fish needs!
At Harrison Fishery, we are your "Pond and Lake Stocking Specialist".